The Malta College of Arts, Science, and Technology (MCAST) held a research-themed conference, titled, 'Fueling Creative Minds Through Applied Qualitative Research' on campus in Paola.
A total of 113 delegates registered and attended this informative and educational conference. Through-out the conference local academics and students presented 25 paper presentations, and 18 poster exhibits.
International academics also attended and participated in this event.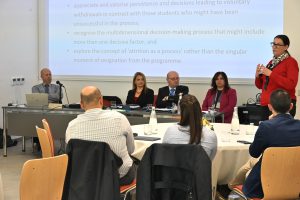 The qualitative research conference placed its focus on qualitative and mixed-methods research, and on the application of this research to solve real world problems within the small island state of Malta.
The conference aimed to introduce novelty in methodology implementation when conducting qualitative research, and the practical application of applied research within industry and society.