7 July 2020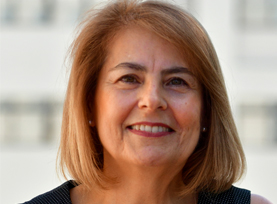 Appointment of Registrar at MCAST
The Malta College for Arts, Science and Technology (MCAST) has appointed Ms Maria Pace as Director Registrar.
Ms Pace has extensive experience in the educational sphere spanning around thirty-five years. These include teaching at primary and post-secondary levels as well as various leadership positions, namely as Head of School at St Nicholas College, Rabat Girls' Secondary, at St Theresa College, Mriehel Girls' Secondary. Before joining MCAST, she was the Principal at St Ignatius College for seven years. She is regularly invited to give lectures on various aspects of educational leadership at the University of Malta and the Institute for Education.
Commenting on the appointment, Professor Joachim James Calleja, Principal and CEO of MCAST, said: "I am delighted that Maria Pace has been appointed. She brings with her a wealth of experience in education and will play an important role in building on MCAST's reputation as an international centre of excellence in vocational education and training."
Ms Pace said: "This is an exciting time for MCAST as the College approaches its 20th anniversary. I am very much looking forward to working with MCAST's senior management in providing quality education and training to all students."
As Director Registrar she will report to Deputy Principal Mr Ronald Curmi and will be responsible for the administration of academic, educational and training courses for students.
Ms Pace holds a Bachelor's Degree in Education, a Postgraduate Diploma in Educational Leadership and Management and a Master's Degree in Educational Leadership and Management from the University of Malta.